FLP Conference 2018 Summary
The Future Leaders Programme Conference 2018 was attended by over 100 delegates from across the region. A wide range of delegates signed up including Medical Consultants, Nursing Staff, Pharmacists, Educators and many other roles. The theme was "Creating a Collaborative Future". Over 90% of our attendees rated the conference as "Good" or "Very Good".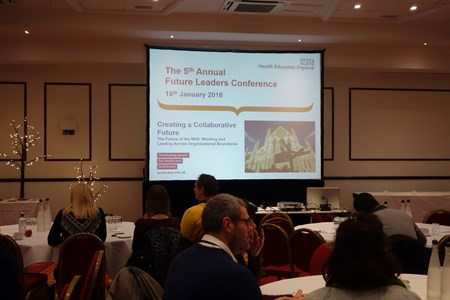 The Conference began with an inspiring keynote speech from Rob Webster, Chief Executive of South West Yorkshire Partnership Trust. Rob highlighted the importance of collaboration in healthcare and emphasised the need for leadership from every seat and the importance of saying "Thank You".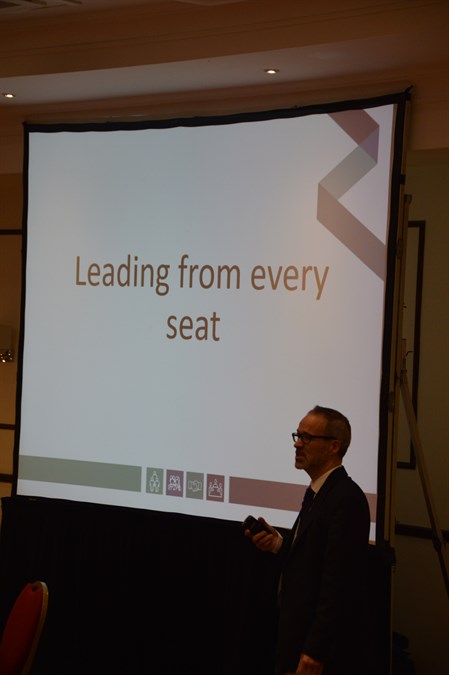 This was followed by a brief coffee break before delegates broke off into a wide range of workshops (see main page for full list). Workshops covered a wide range of topics including Co-production, Digital Health and Education.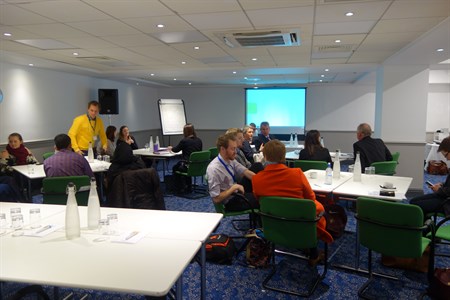 Delegates then had the opportunity to select one of three Presentation Streams. These sessions featured 15 minute oral presentations from a variety of presenters. Oral presentations were selected from the highest marked abstracts submitted and were very well received by the audience.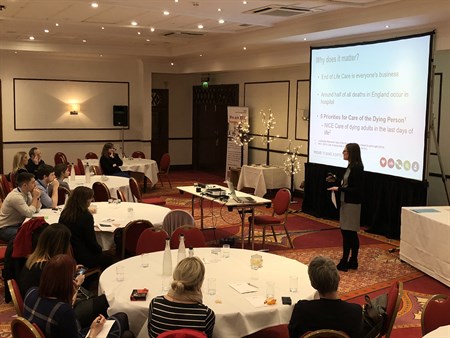 This then led us into lunch, when delegates had the opportunity to network and view the posters displayed. Posters are also available to view on our main conference page.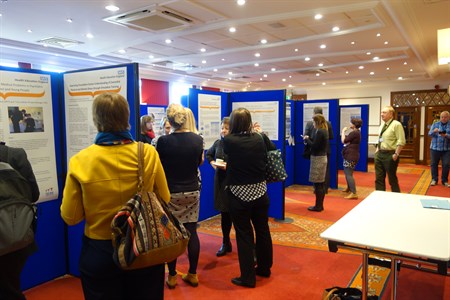 This led into our table top discussions where delegates had the opportunity to discuss how we could improve collaboration between differerent groups within the health service. Key ideas were noted and featured on our idea trees.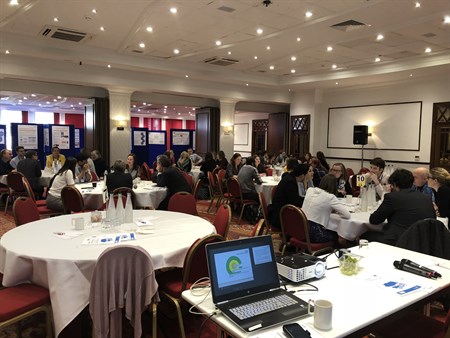 Delegates then had the opportunity to put any questions from the discuss to our panel. Thought provoking discussions were had on the need for competition in healthcare and accountability of those collaborating.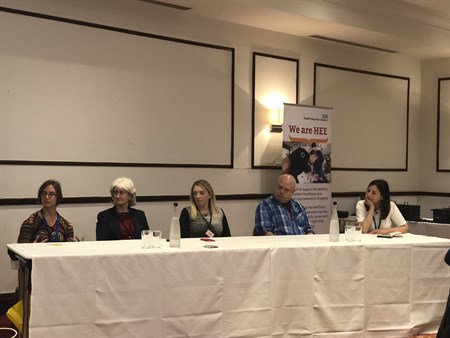 The last and final part of the day were our TED-style talks. These were a real highlight with current leadership fellows presenting inspiring snapshots of their projects and development in their leadership year. Key themes including dealing with imposter syndrome, power and responsibility, and labels that we apply to others.
The Postgraduate Dean, Mr David Wilkinson presented the poster prizes (Congratulations to Jaimee Wylam and Kathryn Grayling) before formally closing the day and leading us into our evening reception (kindly sponsored by Doctors.net.uk). We were pleased to collaborate with the local Leadership Academy on this event who held a concurrent Alumni event in the afternoon. 
The day overall was a great success for the organising committee - well done to all involved.