School of Paediatrics Annual Meeting - 2017.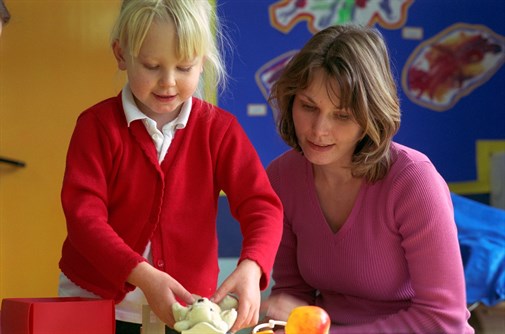 The 8th Yorkshire and Humber School of Paediatrics Annual Meeting is this year being held in Leeds at The Village Hotel, Headingley on the 21 and 22 September 2017.
This year the annual Yorkshire & the Humber School of Paediatrics Meeting will be heading to the North of the region.
We are planning that this year's meeting will be bigger and better than ever.
As ever attendance is free for trainees within the region, and refreshments and lunch are included.
We hope that as many of you as possible can join us in Leeds.
Many Thanks
Aesha Mohammedi and Umberto Piaggio
Chairs of Annual Paediatric School Meeting
Information:  Please be aware there are separate tickets for each of the event dates which you will need to choose.
Abstracts
The Abstract submission date has now passed. Please email schoolmeetingposters2017@gmail.com for any queries.
Please see key documents below for your reference
Submission Rules and Regulations
Please read the above document before submitting your abstract
Please review the above document for guidance on your abstract
Guide to Producing a Poster for Presentation
In the tradition of the Yorkshire and Humber School of Paediatrics Annual meeting, we are keen to help those trainees and students with successful abstract submissions. We aim tol provide a learning experience to improve their presentation skills, and this year we are very lucky to have this document, providing a useful guidance on how to do a high Quality Poster. We would like to acknowledge and thank Dr Catriona McKeating, Dr Bob Phillips, the TYAC Professional Education Group and the University of Leeds for this contribution
There will be following prizes this year:
            i.       Best Poster and Runner Up
            ii.      Best oral Trainee Presentation and runner up
            iii.     Best oral student presentation and runner up
            iv.     Best Research
WORKSHOPS
Workshop session 1 - 13:30 – 14:30
Can play make it better?
Dr Leanne Haycock, Play team leader at York Teaching Hospitals NHS Foundation Trust
"OOPE: What, How and Why"
Dr Hannah Shore
Host: Dr. Karin Schwarz, Head of School of Paediatrics for Health Education   England Yorkshire and the Humber
Dr. Mark Winton (Working Abroad) ST6, PICU GRID Trainee
Dr. Laura Dalton (Leadership), ST5 Paediatrics
Dr. Menie Rompola (PhD), ST5 Paediatrics
"Medicine and the Law; best practice guidance and protecting oneself"
Ms Lauren Bullock & Rachelle Mahapatra, Medical Negligence Lawyers at Irwin Mitchell
Workshop session 2 - 14:30 – 15:30
"Mindfulness for health and wellbeing"
Rachel Mandela, Clinical Psychologist in the Clinical Health Psychology Department, Leeds
Dr. Catherine Derbyshire, Consultant Clinical Neuropsychologist, Leeds Teaching hospitalsrview questions more effectively and assertively developing a better interview technique
"So you want to be a paediatrician"
Dr Noreen West Paediatrician at  Sheffield Children's Hospital and Training Programme Director at HEE Yorkshire and Humber
Dr. Kerry Jeavons, Consultant Paediatrician at Leeds General infirmary
Dr. Yasmine Kamal, Community Paediatrics GRID trainee
Dr. Hannah Shore, Consultant Neonatologist at Leeds Teaching Hospitals and Simulations Training Lead at HEE Yorkshire and Humber
"I want to do research but where do I start?"
Dr. Bob Phillips, Honorary Consultant in Paediatric/Teenage Young Adult Oncology at Leeds Children's Hospital; Senior Clinical Academic at the Centre for Reviews and Dissemination, University of York and Associate Editor of Archives of Diseases in Childhood
Dr. Jess Morgan, ST5 Paediatrics, NIHR Academic Clinical Lecturer
"Educational Supervision Update"
Dr. Karin Schwarz, Head of School of Paediatrics for Health Education England Yorkshire and the Humber