Dental Core Training in Oral and Maxillofacial Surgery at Bradford Teaching Hospitals
Why choose Bradford?
All trainees gain a wide variety of experience including oncology, orthognathic, oral surgery, trauma and day-time ward shifts without nights on-call.

Very well supported by consultants, seniors colleagues and nurses

Covers wide geographic region which allows for more opportunity and experience

Lots of opportunities to develop hands-on skills with regular theatre and weekly OS sessions under LA

Highly encouraged to participate in quality improvement projects, journal club and publications

Week of induction prior to starting as well as hands-on practical sessions, informative trainee guide and pairing up for first few ward shifts

Weekly teaching sessions and presentation opportunities

Very friendly and approachable team

Good opportunities to gain experience and targets for portfolio 
Rota:
1 in 6 long days shift rota (weekdays/weekends)

No overnight on call

Ward sessions mean the DCT on-call always has help available

When not on ward shift, time split between OP clinics, LA/OS treatment, GA theatre and ward sessions

Encouraged to enrol to local study days and flexible leave available
Location:
Training is mainly split across 2 sites

Bradford Royal Infirmary - acute care and ward shifts

St Lukes Hospital – outpatient clinics and LA/OS sessions

Both hospitals well situated being close to the city centre and good motorway links to neighbouring cities

Regular theatre and clinic sessions at Huddersfield and Airedale hospitals mean 1-2-1 supervision with consultants

Very affordable cost of living and commutable from Leeds/Huddersfield (20 mins)

Good location for study days

Easy for parking as well as good bus and train links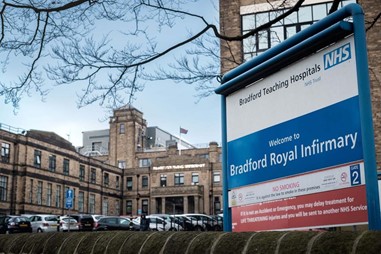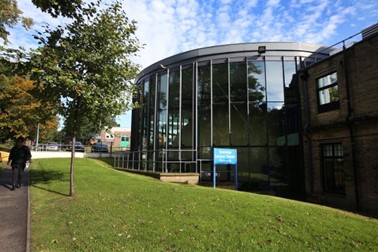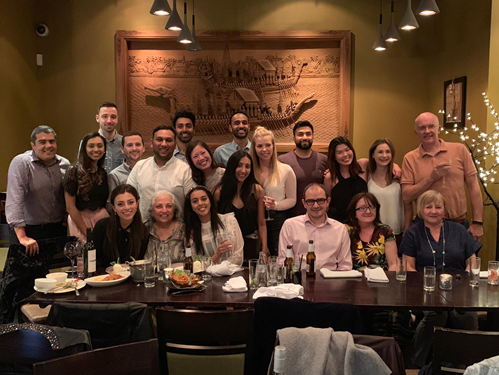 "Having completed DCT1 and 2 in Bradford, I have thoroughly enjoyed my training here. It's a great hospital for on call experience and to build your skills and confidence. The best aspect of working in Bradford is you're always well supported by senior colleagues which helps the transition from FD. I have been able to develop my hands-on oral surgery skills which has helped me in further posts after DCT. It is an ideal post for anyone hoping to specialise, however still invaluable even if you choose to go back into practice. I would certainly recommend DCT in Bradford!"  
- Priya Madhas DCT2
"I completed my DCT3 training post in the Bradford unit. There is a busy acute OMFS service that gave me ample opportunity to gain valuable experience in a supportive environment. Having a friendly and encouraging team allowed me to thrive and reach my potential in both clinical and academic areas. By the end of the year, I felt my confidence and skillset had improved significantly. I would highly recommend Bradford as an excellent place to train with a great team who will take pride in helping you develop".
– Sophina Mahmood DCT3
"I am passionate about professional development and support of the young dentist, so this role enables me to do this! I am pleased to say Bradf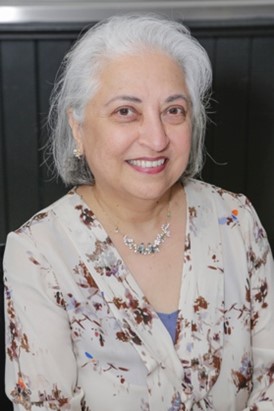 ord has the largest cohort of thriving DC trainees in the region. We have introduced daytime working shifts and removed night oncall commitments from our training programme as well as maintained regular high quality teaching and journal club sessions thus enabling trainees to gain knowledge and improve presentation skills. As there are four hospitals in the patch trainees experience different surgical settings - with exposure to a wealth of clinical experience and varied approaches supported by didactic knowledge reinforced in an engaging and stimulating environment.
I strive to provide a good training programme with the help of a supportive ES and CS cohort enabling trainees to develop into caring, reflective, able professionals ready to tackle the increasing needs of the population with quality care"
Divya Keshani qualified from the University of Manchester in 1981 and following a regional registrar training rotation in Yorkshire, joined Bradford Teaching Hospitals in a variety of posts and where she is now an NHS Oral Surgery consultant. Divya is very engaged with training and continues to teach and lecture at all levels. - TPD Divya Keshani