School of Intensive Care Medicine
Welcome to the Yorkshire and the Humber School of ICM. We are delighted that you are interested in the best Hospital speciality and we have tried to provide you with all information that you might need on the following pages. If you are a new starter to ICM or are interested in it as a career then please navigate to the bottom of the page where you will find "Blue Box" links to lots of useful information on topics such as ARCPs, regional teaching, courses and FUSIC.
However, if you are a current ICM trainee and want to know the current news then please enjoy the quarterly Newsletter below, produced by our fantastic trainee reps.
Newsletter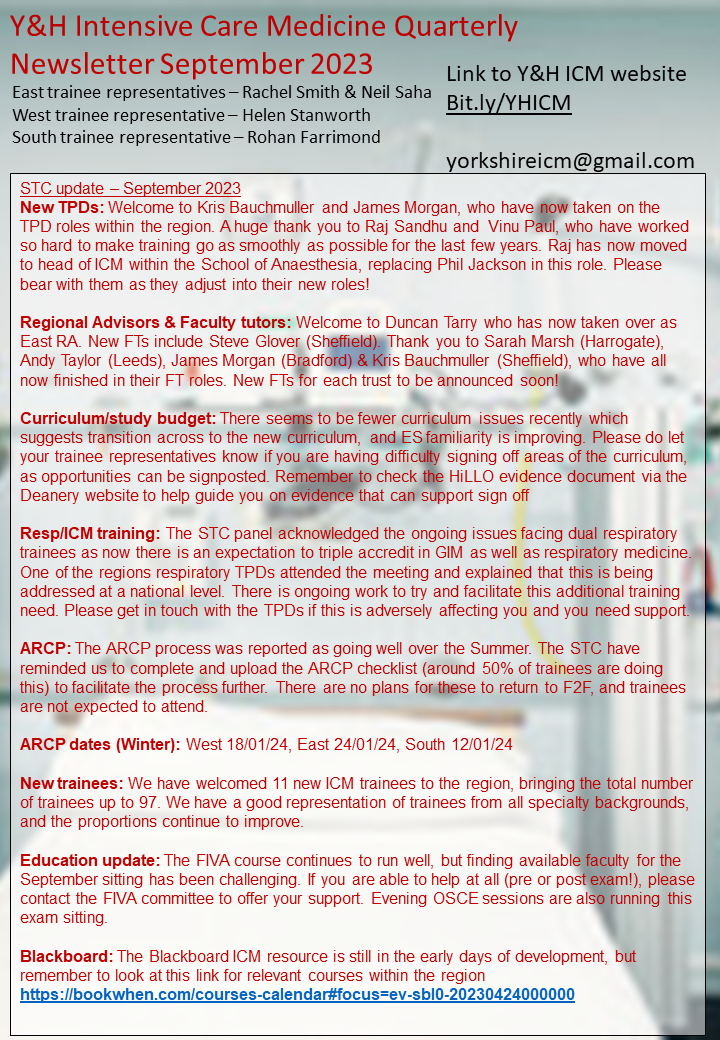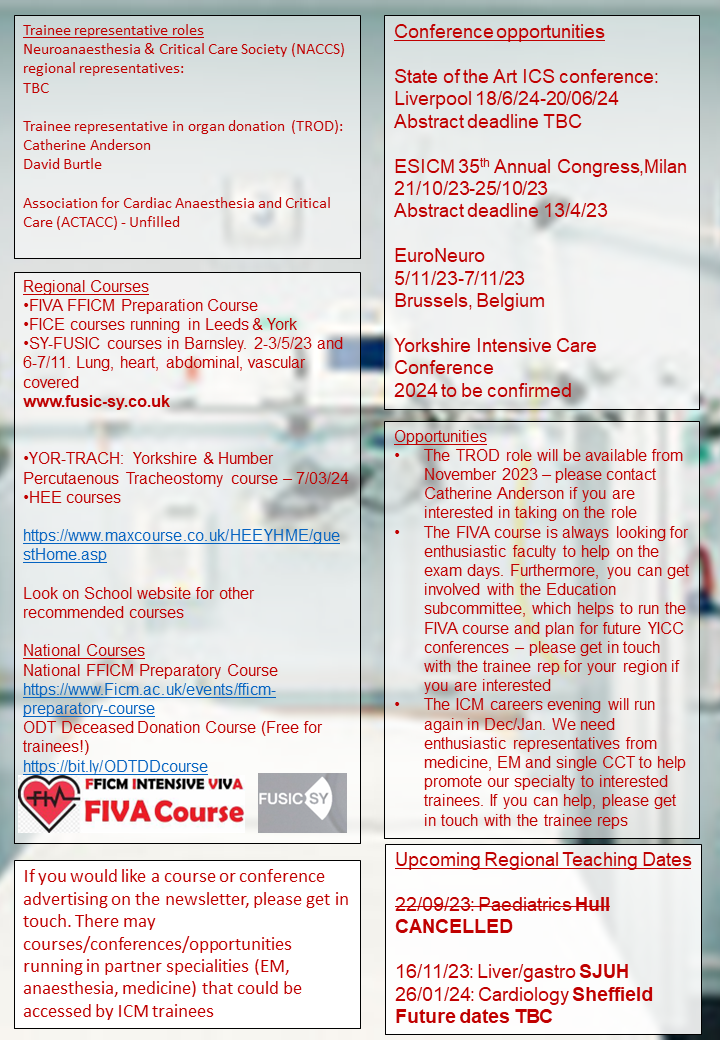 School Links