HEE Yorkshire and the Humber- Oral and Maxillofacial Surgery, Pinderfields General Hospital, Wakefield
Trainees will join an enthusiastic and supportive department providing all aspects of Oral and Maxillofacial Surgery including trauma, head and neck cancer and facial deformity. The Oral and Facial Surgery department is based in Pinderfields hospital but we also have activity at peripheral sites including Dewsbury and Pontefract hospitals.
The department has three resident consultants in Oral & Maxillofacial Surgery, three Oral Surgery specialists and four Specialty Dentists in OMFS. The head and neck oncology service is led by two visiting surgeons from Leeds.
We work closely alongside our Orthodontic department who provide complex treatment to patients with facial deformity and cleft lip/palate. As an OMFS DCT you will not directly provide orthodontic care for patients, but you will have opportunities to complete audits/quality improvement projects with our orthodontic colleagues.
Your rota includes working at weekends and overnight to provide resident 1st on-call cover using a 1:7 rotation. There are ample opportunities to develop surgical skills and undertake dento-alveolar procedures involving flap raising/bone removal under local anaesthetic, sedation and general anaesthetic.
We have a very strong ethos regarding clinical governance and you will have the opportunity to undertake and publish audits/case reports. You will also take part in monthly meetings where there are opportunities to present.
Wakefield is located centrally within Yorkshire and is easily commutable from Leeds or any other area of West Yorkshire. The city has excellent rail links and the regional motorways are close by.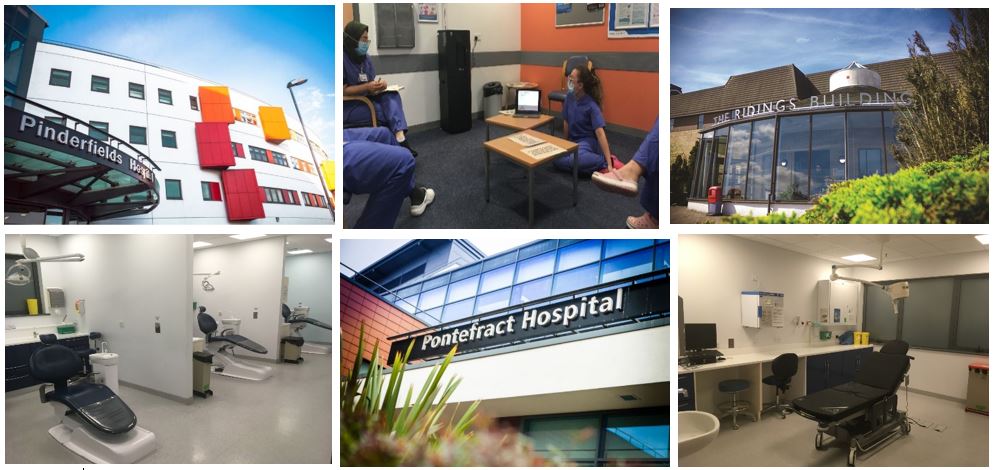 Updated by N Horisk, TPD, 2022