This booklet is intended as a guide to important matters relating to General Practice Specialty  Training.
The Perfomers List - Joining and Leaving
Resources
This form must be used for all activities taking place after 1st April 2013. The form should be returned to the local Heath Education England office in the first instance in the standard manner, rather than direct to SBS as stated on the actual form.
Trainees.
Registration & AITs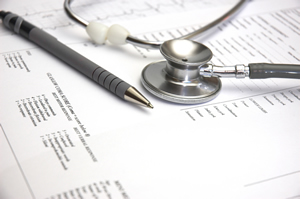 All GP StRs must register with the Royal College of General Practitioners (RCGP) as an 'Associate in Training' (AIT) as soon as possible. Please note that Health Education England working across Yorkshire and the Humber is not able to reimburse RCGP fees. By registering GPStRs gain access to the ePortfolio and are able to book places to sit the components of the nMRCGP.         
To register as AIT please visit the RCGP website.         
During training, both in hospital and in General Practice, various educational assessments tools will be used. These assessments are designed to help GP StRs to identify their learning needs and chart their progress through training. The ePortfolio is designed to be used to keep a record of these assessments. GP StRs will receive their login for the ePortfolio once they have registered with the RCGP.
Further information and guides about registration the assessment tools can be found on MRCGP Work Placed Based Assessment. The RCGP sets the minimum number of assessments that GPStRs are expected to undertake in a given training period. It is the GP StR's responsibility to ensure that they undertake the appropriate assessments.