Certificate of Completion of Training.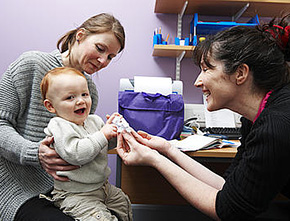 Your CCT date is the expected date of CCT mentioned in your ARCP documentation. However, it is recognised that paediatric training is competency based and therefore it is possible to obtain an early CCT. Further guidance regarding the planning and process involved in preparing for and obtaining your CCT is provided within the documents section, including guidance regarding applying for early CCT. 
All Trainees within six months of their CCT date will be expected to apply for their CCT. At present CCT is done electronically via Kaizen. The College check this and then submit it to the GMC for final ratification. Most trainees find this difficult to fill in as it requires you to provide the exact dates of your posts throughout your Paediatric training.
We would strongly suggest you keep your CV accurate and up to date. It is not certain how this is likely to change in the future. It is important that you have an ARCP for every year you have trained to prove that this was completed successfully. It is your responsibility to keep a record of your ARCPs and it is in your own interest that these documents are up to date as it prolongs your CCT application if documents are missing or incorrect.
For more details on medical training please refer to the Gold Guide.
Once your outcome 6 has been signed off the ARCP form will be sent to the HOS Karin Schwarz by the panel chair for approval and once this has been done the form will automatically go to the college. Therefore seeking separate HOS sign off will not be necessary anymore.
Early CCT
Please see guidance for early CCT. This should be requested before applying for consultant post.
CCT Form
The Royal College of Paediatrics and Child Health website provides all the information you will need for applying for your CCT.
We strongly recommend you look at this well before you are due to complete your training.
How do I apply for Acting Up?
All documents relating to Out of Programme can be found on the Training Policies webpage.