Testimonials
Testimonial 1
This year in OMFS has been one of the most engaging, testing and enlightening experiences. It has been a pleasure to work alongside the most fantastic team here at the Royal Hallamshire OMFS department. I have learned invaluable skills that will undoubtedly benefit me irrespective of my chosen career pathway such as surgical experience, acute emergencies, managing difficult medical conditions and holistic patient care. This year has allowed me to develop invaluable skills and gain a new appreciation of healthcare provision that I will carry forward for life. There are free courses arranged by the Training Programme Director, Mr Muzzammil Nusrath which benefit the team immensely & I would recommend the post highly for aspiring DCT'S.
Matthew Bernard OMFS DCT 1, 2021
Testimonial 2
The Oral and Maxillofacial surgery team at Sheffield are really friendly and approachable, with senior members being more than happy to help, making it a comfortable environment to work in.
Every day is different and poses a new challenge. I liked that the timetable was extremely varied meaning over one week I could complete minor oral surgery, assist with oncology cases, help run clinics and provide emergency care at both  the Royal Hallamshire and Sheffield Childrens hospital. This post has opened my eyes to treatment and procedures that I never knew existed and I feel that the experience I have gained over the last year will be very valuable for my future career. William Thorley OMFS DCT 1, 2021
Testimonial 3
I have been a DCT1 in Oral and Maxillofacial Surgery in the Yorkshire and Humber Deanery for the past year. I decided to apply for DCT1 after completing my DF1 and working for 2 further years in general dental practice, as I wanted to explore different career options within dentistry. Almost a year on, I can certainly say that has been a great opportunity for learning and I have come a long way since I started. There is a lot of variety in this OMFS post and I have gained experience in the management of patients in different settings including on the ward, in theatre and in clinics.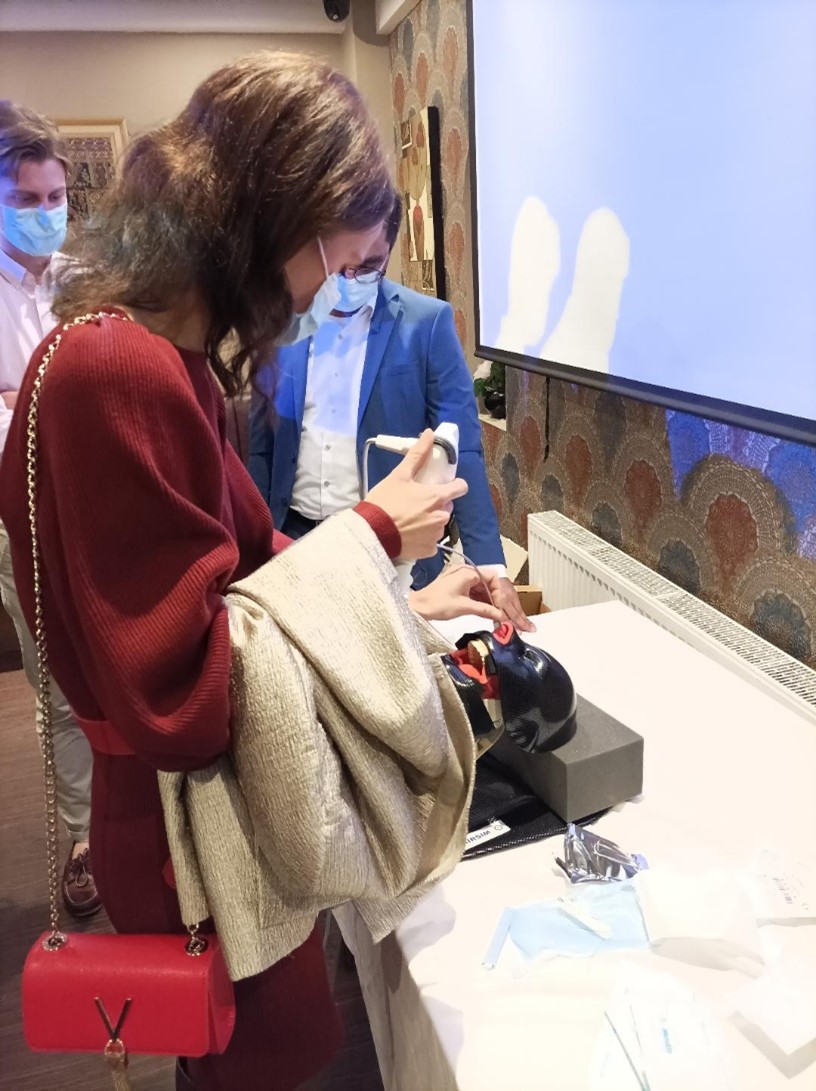 I have also successfully secured a DCT2 post in YH in Oral Pathology which I am really looking forward to. I would definitely recommend doing DCT post as it is an excellent environment to learn, build on skills and explore different specialities in dentistry.   Riddhi Gorania OMFS DCT 1, 2021
Testimonial 4
Completing DCT training in OMFS has increased my confidence in completing surgical procedures and managing medically complex patients. Additionally I have developed leadership skills through both clinical work and academic responsibilities which has further prepared me for specialty training.  
Anna Graham OMFS DCT 3, 2021