Professional Development Team.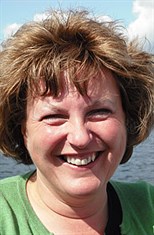 Geraldine is the Dental Care Professional Tutor (Dental Nurses) responsible for CPD in North & East Yorkshire, & North Lincolnshire.
Geraldine also sits on the General Dental Council's Fitness to Practice Investigating Committee and the National Examining Board for Dental Nurses' Quality Assurance Committee.
Geraldine is an NEBDN examiner of the National Certificate and the Oral Health Educators Certificate. A Dental Nurse Licentiate, she is qualified in Dental Conscious Sedation, Oral Health Education, and is a qualified Further Education Tutor. Geraldine is currently undertaking a BA (Hons) in Education and Training at the University of Huddersfield.
Geraldine also continues to practice as a dental nurse in Malton, North Yorkshire.
"I am passionate about education, dentistry and dental nursing. I am always ready to give advice and assist where possible in the development of dental nursing and career pathways. Please feel free to contact me regarding issues that affect you in your career."
Geraldine Birks, DCP Tutor (Dental Nurses)
geraldine.birks@hee.nhs.uk | 0113 8871688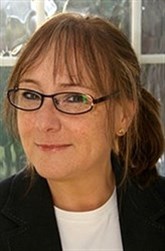 Julia Armstrong  BA (Hons), LCGI, FDTFEd                 GDC 108978
 Julia is an experienced dental care professional who has been with our team over 11 years. She is responsible for supporting the workforce by delivering and commissioning high quality education for the dental team. She works closely with Dental Foundation Training programmes in quality management and support of foundation training practices.
 Julia  has an Honors degree in Education and a Fellowship from the Faculty of Dental Trainers at the Royal College of Surgeons of Edinburgh.  She is a supervising examiner for the National Examining Board for Dental Nurses (NEBDN) and a member of the National Diploma Committee. Julia is also the DCP representative for the Faculty of General Dental Practitioners (FGDP) Yorkshire Division.
"I am delighted to be part of the multi-professional team at Health Education England working across Yorkshire and the Humber. We have one of the best course programmes for dental nurses anywhere in the country. There's an exciting future for dental nursing with increasing opportunities for the development and expansion of our roles."
Julia Armstrong, DCP Tutor
julia.armstrong@hee.nhs.uk | 0113 8871688