Orthodontics.
The postgraduate Orthodontic Course is recognized as one of the most popular and high profile courses in the UK. The great strength of the course is that there is a real enthusiasm from a diverse group of experienced consultants, all of whom are committed to providing the very highest quality of contemporary orthodontic training. The facilities at the regional units are second to none reflected in the continued success of all our trainees.
"We are rightly proud of our orthodontic postgraduate course in Leeds. It continues to go from strength to strength and consistently produces prize-winning trainees. We are blessed in having a large number of orthodontic clinicians in the area who have an unrivalled passion for teaching orthodontics and for passing on their knowledge to others. There is a real team spirit here."
Training Programme Directors
Ms Nadine Houghton (North)
Ms Joanne Birdsall (South)
Further information on recruitment, ARCP, study leave and period of grace can be found here. 
Trainees appointed to North Yorkshire
The centre has lots of experience in supervision of masters projects and many of the previous students have been awarded national prizes for these projects. The students undertake a 2 years Masters of Science (by research) at the University of Leeds during the first 2 years of the 3-year programme. Additional training in research and statistics is also provided at the University of York by national experts in their field.
Trainees appointed to South Yorkshire
Testimonials from former trainees:
"The Leeds Postgraduate Orthodontic programme is contemporary, stimulating, challenging and everyone strives to help you to achieve the best you can. All levels of staff from the consultants, to the other postgraduates are friendly and approachable and always happy to advise. The Orthodontic programme here in Leeds comes highly recommended!" 
Tai Raja 
SpR Leeds/Bradford 2008-2011
"There is excellent training from a variety of Consultants in both the Dental Hospital and peripheral unit in a very supportive learning environment. It is great to have a breadth of teaching from a range of highly experienced enthusiastic Consultants. The course is a very well organized, with structured didatic teaching programme from the very start of the course. In addition the research component of programme is well supported."
Nadia Ahmed 
StR Leeds/Bradford 2011-14
"The Leeds Orthodontic StR training program is very structured and well planned. Didactic teaching is facilitated further by the approachable nature of the consultants. Many topics are revisited through the NUC courses (Northern University Consortium). This enables StRs to meet their peers from other universities and be taught by consultants with expertise in each subspecialty of orthodontics." 
Katherine Forde 
StR Leeds/York 2011-14
The orthodontic postgraduate course is focused on producing high quality clinical training supported by the best available evidence. There is a strong didactic approach to teaching, with regular small group teaching lead by consultants. In addition to the usual supervision on clinics, there are additional treatment-planning, again lead by consultants, before clinics start. The seminar teaching is also supported by a smaller problem-based learning projects and online aspects.
The Intercollegiate Surgical Curriculum Programme Website
This site houses the curriculum for the dental specialties and, in a secure area, trainees' electronic portfolios and the learning agreements which support training.
All trainees will eventually use the e-portfolio but this will be done on a rolling programme by specialty. Consultants and other professionals who will be training, assessing and supervising training will also need to register. 
Nadine Houghton (Training Programme Director)         
Nadine Houghton is a consultant orthodontist who works at St Lukes Hospital (Bradford) and is an honorary lecturer for The University of Leeds. Her specialist interests are autologous transplantation, dento-facial deformity and complex orthodontic-restorative cases. She is one of two orthodontists in West Yorkshire who are part of the autologous transplant multi-disciplinary team. She supervises orthodontic trainees at Leeds Dental Institute and holds treatment planning seminars prior to the clinic. She did her post-graduate orthodontic training in Leeds/Seacroft and she says "I state without reservation that West Yorkshire is one of the best orthodontic training centres in the UK."
Nadine was appointed as Training Programme Director in 2016. 
Claire Bates                                                                      
Claire Bates is a the Lead Clinician for Orthodontics and Consultant Orthodontist at Leeds Teaching Hospitals NHS Trust. She is also an Honorary Senior Lecturer at Leeds University. Claire is currently the Academic Lead for the Yorkshire Deanery Orthodontic Postgraduate Programme.
Her research background is in Sleep Apnoea, having been awarded the SIGN Clinical Fellowship for work on the implementation of evidence based guidelines in this area. Her clinical interests lie in the area of facial deformity and the Ethicon Foundation Award from the Royal College of Surgeons of Edinburgh enabled her to gain valuable experience at Toronto Sick Children's Hospital.
Claire is also a Member of the Faculty of Examiners of the Royal College of Surgeons of Edinburgh for the MFDS and MOrth Examination and is a member of the Orthodontic Specialty Advisory Board
Alan Gowans                                                                     
Alan Gowans has a specialist interest in the treatment and management of patients with Cleft Lip & Palate. He is the Lead Consultant Orthodontist for the Northern & Yorkshire Cleft lip & Palate Team. He has a keen interest in the development of the use of 3D imaging in clinical dentistry. He has developed the first 3D PAR and ICON programme, (which the British Orthodontic Society has licensed for its use to their membership) as well as a 3D GOSLON assessment for cleft lip and palate patients. He is a Lead Examiner for Part 2 of the Intercollegiate Membership in the Faculty of Dental Surgery.
Hock Hoe Goh                                                                   
Hock Hoe Goh is a consultant in York & Scarborough and a visiting consultant at Leeds Dental Institute. His main interest is treating Ortho-Restorative patients; caused either from severe hypodontia or trauma. He uses Tip-Edge appliances and is interested in using unusual appliance systems or treatment modalities.
Trevor Hodge                                                                  
Trevor Hodge graduated in Bristol in 1995, then moved to Lincolnshire where he spent 3 years in General Practice before completing SHO posts in Doncaster and Sheffield.
In 1999 he joined the 3 year MOrth programme in Birmingham before completing his consultant training at the Royal Surrey County Hospital, Guildford and the Eastman Dental Hospital.
Trevor took up a Consultant post at the Leeds Dental Institute in 2005 where he divides his time between leading on the University of Leeds undergraduate course, teaching postgraduate orthodontic students and treating complex cases requiring a combination of orthodontics and surgery.
In 2007 he set up the Yorkshire Orthodontic Therapy Course, the first in the UK, with Simon Littlewood.
Fiona Jenkins                                                                     
Fiona Jenkins joined the consultant team at Bradford in 2009. She is a member of the Faculty of Examiners for the Royal College of Surgeons for the Diploma in Primary Care Orthodontics. She works closely with the Dental Foundation Trainees and Orthodontic Therapists. Her clinical interests lie in the areas of special needs orthodontics and complex orthodontic restorative cases. As a graduate of the Leeds orthodontic training programme, she feels well equipped to help guide trainees through one of the best orthodontic training courses in the UK.
Jay Kindelan                                                                       
Jay Kindelan was appointed Consultant Orthodontist for York and Harrogate in 1999 and is presently Lead Clinician for Orthodontics in North Yorkshire. Jay's main research interests relate to secondary alveolar bone grafting in cleft lip and palate patients, and the psychological assessment of orthognathic patients. He has over 25 articles in peer-reviewed journals. More recently Jay has developed an interest in the management of dental trauma during orthodontic treatment and has lectured widely on that topic. Jay enjoys clinical training of registrars and exposes trainees to a wide range of appliances.
Simon Littlewood                                                               
Simon Littlewood has been Training Programme Director (TPD) in Orthodontics since 2007. Simon finished as TPD in June 2013. He is also currently Clinical Lead for Orthodontics at St Luke's Hospital Bradford and honorary senior clinical lecturer at University of Leeds. He is also one of the Course Directors of the UK's first Orthodontic Therapy Course that he founded with Trevor Hodge. He has been an examiner in the Membership in Orthodontics since 2005. 
He is a dedicated teacher and trainer and is regularly invited to lecture both nationally and internationally.
Laura Mitchell                                                                  
Laura Mitchell is Consultant Orthodontist and Honorary Senior Lecturer at St Lukes' Hospital, Bradford. She is co-author of the best-selling Oxford Handbook of Clinical Dentistry and author of An Introduction to Orthodontics (4th edition to be published in 2013). She is a member of the Board of the Faculty of Dental Surgery RCS England and is a previous vice-Dean of the Faculty. She is currently Chair of FDS IT Committee and Chair of the Board of the Diploma in Orthodontic Therapy at RCS. She is also as Member of Founding Council Faculty of Medical Leadership and Management.
David Morris                                                                    
David was Training Programme Director from 2013 to 2016.
David Morris is only the 3rd orthodontist in the UK to have obtained the European Board (EBO) exam in 2012. He is past Chairman of the Clinical Standards committee of the BOS. He completed a six year term on the examiners panel of the Intercollegiate Membership in Orthodontics examination (London & Glasgow) and the MFDS (London) examination. He is on the examiner's panel for the ISFE (London & Glasgow). He is a multiple national and international winner of various clinical and research prizes. His main research interests include: orthognathic surgery, clinical psychology, treatment outcome/quality, 3D facial laser scanning and patient decision aids.
James Spencer                                                                 
James Spencer qualified at Bristol University and then undertook his orthodontic training at the Eastman Dental Institute and Kingston Hospital. He was appointed Consultant at Pinderfields Hospital and Leeds Dental Institute in 1999 and is also Dental Dean at the Yorkshire and Humber Deanery, with responsibility for specialty and foundation trainees. In his "spare time" he is also an examiner for the Intercollegiate Membership in Orthodontics and has previously been an examiner for the ISFE. His clinical interest lies in facial deformity, distraction osteogenesis and cleft lip and palate.
Chris Barker                                                                   
DDS, BChD, MFDS RCS(Ed), MOrth RCS(Ed), FDS(Orth) RCS(Eng)
Chris Barker qualified in Dentistry from the University of Leeds in 2003. He undertook his orthodontic training in Bristol and Bath, gaining Membership in Orthodontics in 2011 and completing a Degree of Doctor of Dental Surgery. Chris completed his Consultant training at Leeds Dental Institute and York Hospital. He was appointed as Consultant in Orthodontics at Pinderfields Hospital, Wakefield and Honorary Clinical Lecturer at Leeds Dental Institute in 2014. His main area of clinical interest lies in treating complex orthodontic problems including patients with hypodontia and facial deformity. Chris is an examiner for the MFDS of the Royal College of Surgeons of Edinburgh and Training Programme Director for Dental Core trainees at Pinderfields Hospital. He is a reviewer for several dental/orthodontic journals and is the past treasurer and Chair of the Training Grades Group of the British Orthodontic Society and currently the Intercollegiate Specialty Fellowship Examination representative.
Ms Joanne Birdsall (Training Programme Director)  
Joanne Birdsall qualified as a dentist from the University of Leeds in 2003. She went on to undertake specialist Orthodontic Training at the Eastman Dental Hospital in London and then Consultant Training at Sheffield Teaching Hospitals Trust and Chesterfield Royal Hospital. Joanne is currently an NHS consultant at Rotherham NHS Foundation Trust and Sheffield Teaching Hospitals Trust and an Honorary Senior Clinical Lecturer at The University of Sheffield.
Joanne is committed to education she teaches undergraduates and post graduates at the University of Sheffield and on Northern University Consortium Study Days. She is also training programmer director for dental core training in Rotherham and RCPSG Lead Examiner for the MFDS part 2 OSCE in the Northwest.
Dr Alison Murray                                                                    
Alison has been a Consultant Orthodonist for twenty one years in Derby heading up a team of three Consultant Orthodontists and five maxillofacial surgeons. She also runs a successful private practice and has an examiner both for MOrth and ISFE for nearly ten years.
She has been on the executive of the British Orthodontic Society for the past seven years currently serving as President. She has authored or co-authored twenty five papers and speaks nationally and internationally on clinical orthodontics and research.
Sangeeta Batish Misra                                                    
Sangeeta Misra completed both SpR and FTTA training at Manchester between 2007 and 2013, and was awarded the FDS Orthodontics by the Royal College of Surgeons, Edinburgh in September 2012. She works as a Consultant Orthodontist at Charles Clifford Dental Hospital, Sheffield, Castle Hill Hospital, Hull and undertakes undergraduate teaching for Faculty of Dentistry at the School of Dentistry, Leeds. 
Sangeeta keeps herself informed with the latest orthodontic developments by peer reviewing the Journal of Orthodontics, Dental Update and attending the COG and national conference annually. She is the Dental Advisor for the York and Humber region for the RCPSG, Glasgow. Sangeeta's clinical interests lie in management of facial deformity and hypodontia. She is an examiner for the MFDS and the orthodontic therapy examination at the RCS Edin.
Anjli Patel                                                                        
Anjli Patel was appointed as a Consultant at Royal Derby Hospital in 2011.   Her special interests are the treatment and management of patients with Cleft Lip and Palate, hypodontia and dentofacial deformity.
Anjli undertook her orthodontic training at the Eastman Dental Institute and Kettering General Hospital. She completed her Consultant training at the University of Sheffield and at Chesterfield Royal Hospital.  She enjoys teaching and lectures at the University of Sheffield and on the Northern Universities Consortium Study days. She believes in encouraging the next generation of orthodontists to achieve the highest standards.
Dr Philip Benson                                                             
Philip Benson has been at Sheffield since 2000, when he was appointed Senior Lecturer/Honorary Consultant in Orthodontics. He was promoted to Reader in 2008 and to a personal chair in 2014. He is currently the Postgraduate Programme Director for the MClinDent/DClinDent in Orthodontics. He is the former Head of the Academic Unit of Oral Health and Development at Sheffield (2012 to 2017), past Editor-in-Chief of the Journal of Orthodontics (2008 – 2011) and Research Director of the British Orthodontic Society (2017 – 2019). His research interests include clinical trials of orthodontic treatment interventions, evaluating the impact of malocclusion and orthodontic treatment on young people, as well as the validation and use of oral health-related quality of life measures in clinical and research practice.
Fiona Dyer                                                                           
Fiona has been a part time consultant at Charles Clifford Dental Hospital since 2001. She completed her Orthodontic training in the region between Sheffield, Chesterfield and Derby over 7 years. She received the BSSO Gold Medal in 1997. As a Senior Trainee part time over 4 years she feels strongly that this region offers fantastic training and a flexible approach. A further clinical award the Maurice Berman Prize was presented at the BOC in 2001.
She has held the post of Training Programme Director for Yorkshire and Humber (2006-2011) and Clinical Lead (2011-2014) together with Clinical Sub-Editor of the Journal of Orthodontics (2007-2011).
Fiona is research active as part of a group of Orthodontic Consultants who have published their multi-centre clinical trial nationally and internationally entitled "Early treatment of Class III using Facemask Therapy". This research team continues now looking at the use of Bone Anchorage Maxillary Protraction.
For 12 years she has working in an NHS Specialist Practice, with a NHS orthodontic contract; a setting which has enabled her to carry out real world research. Fiona is a current examiner for the Membership in Orthodontics RCS England (2016).
Dr Andrew Shelton                                                                                                                                                                   
BDS(Ncle),  MFDS RCS (Edin), MDentSci (Lds),   MOrth RCS (Eng), FDS RCS (Eng/Gla)
Andrew started working at Montagu Hospital, Mexborough in 2011 and his working week is split between there and specialist practice in Leeds giving him a blend between primary and secondary care. In specialist practice he complete a range of orthodontic cases both on a private basis and as part of NHS treatment and uses a multitude of orthodontic systems from aligners, to fully customized lingual systems, with each system being tailored to the malocclusion. In his consultant role in secondary care his main focus is on the treatment of dentofacial deformity.
At the time of writing, his academic interests are fulfilled by being on the editorial board for Orthodontic Update, in addition to being involved in regular publications and running NUC student teaching days. He is also currently chair of the West Yorkshire Managed Clinical Network.
Ann-Marie Smith
Anne-Marie undertook her postgraduate training in London achieving her MSc with distinction, MOrth and FDS (Orth) from the Royal London Hospital. She was awarded The Chapman Prize for her research. Anne-Marie moved to be a Consultant Orthodontist at the Royal Derby Hospital in 2003 and she has been an active trainer of Specialist Registrars since that time. She lectures at the Charles Clifford Dental School, is a former Training Programme Director for the Trent region, is presently an MOrth examiner for RCS England and is Chair of the Board of Examiners for the Intercollegiate Specialty Fellowship Exam. Anne-Marie continues to be interested in research and is involved in multi centre trials.
Anne-Marie is also in Specialist Practice and is the Chair of the Managed Clinical Network for Derbyshire and Nottinghamshire ensuring primary and secondary care work well together to provide the best possible care in the most suitable setting for patients of this region.
Melanie Stern
Melanie Stern has been a Consultant since 2000. She has been involved in specialist training throughout her career, with particular focus on her special clinical areas of cleft, craniofacial, orthognathic and complex restorative multidisciplinary care. 
Melanie has over 10 years management experience as Clinical Lead for Orthodontics within Charles Clifford Dental Hospital and has been Lead Orthodontist for the Trent Regional Cleft service since 2015
Catherine Brierley
Catherine studied dentistry at the University of Sheffield graduating with Honours. She undertook a further 5 years of Orthodontic registrar training in Sheffield/ Chesterfield, completing her MClinDent in Orthodontics, MOrth and ISFE. She obtained her provisional European Board of Orthodontists membership in 2018 and is working towards full membership. She currently works as a consultant in the Charles Clifford Dental Hospital and Chesterfield Royal Hospital.
Tom Frawley
Tom Frawley studied Dentistry at the University of Sheffield, graduating with Honours in 2013. He returned to the region to undertake his specialty and post-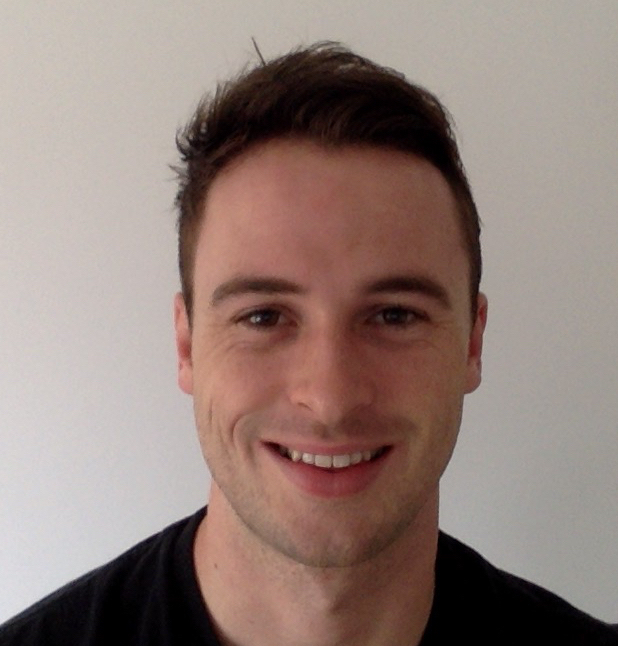 CCST training in Orthodontics at Sheffield and Barnsley. During this time he obtained his MClinDent in Orthodontics (with Distinction), MOrth and ISFE qualifications.
He has been awarded a number of prizes, including the William Houston Gold Medal from the Royal College of Surgeons of Edinburgh, as well as two national awards from the British Orthodontic Society.
Tom currently works as a Consultant Orthodontist at Charles Clifford Dental Hospital in Sheffield. He is also an Honorary Senior Clinical Lecturer at the University of Sheffield, Chair of the Sheffield and District Orthodontic Study Circle and the regional Dental Specialty Ambassador for the Royal College of Surgeons of Edinburgh.
Paul Scott
CONSULTANT / SPECIALIST ORTHODONTIST
BChD(Leeds), MFGDP(UK), MFDSRCS(Eng), MSc, MOrth(Ed), FDSRCS Orth(Eng)
Paul studied dentistry at Leeds University qualifying in 1999. He then spent several years working in both NHS and private general dental practice, community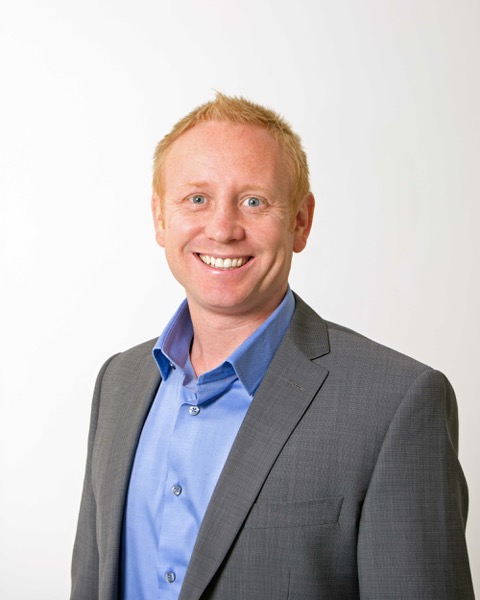 and the hospital service in both the UK and New Zealand with posts in Paediatric dentistry and Maxillofacial surgery.
He undertook his postgraduate Orthodontic training at Guys Hospital London, where he was awarded the degree of Master of Science in Orthodontics (King's College London) and Membership in Orthodontics from the Royal College of Surgeons of Edinburgh in 2007, and won the University Teachers award for the best research project at the 2007 British orthodontic conference.
Paul has worked in Leeds as a specialist Orthodontist since 2007 and between 2009 -2013 undertook part time consultant training at Leeds Dental Institute and York District Hospital. He was awarded a Fellowship in Orthodontics by the Royal College of Surgeons of Edinburgh in 2012.
Since 2014 Paul has held a part time Consultant post with a special interest in Cleft lip and palate at Doncaster Royal Infirmary and the Montagu Hospital, Mexborough. Paul also holds an NHSE position as chair of the Yorkshire and the Humber Orthodontic managed Clinical Network.