Induction
"This year saw the introduction of an enhanced induction into the core surgical programme in the Yorkshire and Humber deanery run by current trainees (CT2-ST7) and Consultants. 
This 3 day 'bootcamp' covered practical surgical skills, emergency clinical skills (CCrISP and ATLS) and workshops for most  of the smaller surgical specialities. Non-clinical, professional skills and how to make the most of the programme were also well covered. 
The course was extremely well received by the new intake of trainees, and I only wish that our year had had the same opportunity!" Matthew Young, CT2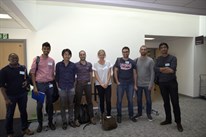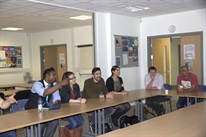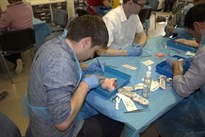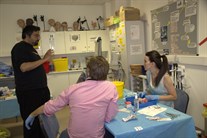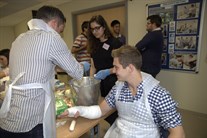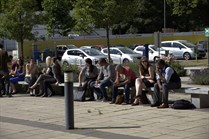 Induction Study Leave
The three day enhanced induction to the Core Surgical Training Programme takes place over a Friday, Saturday and Sunday. This mandatory training is part of the Curriculum Delivery and therefore trainees attending will be entitled to Study Leave. If trainees have not been rostered to attend this course (with account taken of this weekend as working days), and therefore require time in lieu, this should be claimed from the Trust, with the attendance certificate provided as evidence for this.  
Please click below for the 2019 programme.