South Rotation

The South rotation has approximately 16 trainees and covers South Yorkshire and Northern Lincolnshire. The base hospital is the Royal Hallamshire Hospital (RHH) in Sheffield. Training starts here and ST1 to ST3 are usually based at RHH. In ST4 and ST5, trainees have the opportunity to work in local district general hospitals; this is usually on a 6-monthly rotation.  The peripheral hospitals include Rotherham, Doncaster, Scunthorpe and Grimsby. 
We recommend before starting each your peripheral hospital rotations you make contact with your ES a couple of months before hand to introduce yourself.
Trainees return back to Sheffield for their ST6 and ST7 years of training. The training programme director is Mr Yashin Ramkissoon  (Email: Yashin.Ramkissoon@nhs.net)
Travel expenses: Trainee duty travel/mileage expenses can be claimed, the "claim form for expenses" must be filled out (document below) and sent to SBS-S.DBH@nhs.net  We recommend you do this every 2-3 months, reimbursements will go directly into your pay. 
Find out more information about all the placements in the south rotation by clicking the tabs below:
Hospitals in Sheffield
The base hospital is  Royal Hallamshire Hospital (RHH), Glossop Rd, Sheffield S10 2JF - Part of Sheffield Teaching Hospitals NHS foundation trust.   At the Northern General Hospital (NGH), located in the northeast of Sheffield, there is a purpose-built cataract unit: The Northern General eye centre (NGEC) where cataract clinics and surgeries take place. The Adult accident and emergency department is also based at NGH.
Right next to the Royal Hallamshire hospital is  The Jessop Hospital  a purpose-built maternity unit, The Charles Clifford Dental Hospital and The wWestern Park Hospital a dedicated cancer hospital. These hospitals all make up  Sheffield Teaching Hospitals (STH).
Other hospitals within Sheffield include the Sheffield Children Hospital (SCH) which has a dedicated paediatric eye clinic. Trainees can expect subspeciality paediatric ophthalmology training here. SCH has a childrens' accident and emergency department where trainees may be called to see patients during on calls. 
The Eye Department at Royal Hallamshire Hospital
This is a large department are more than 20 consultants. All subspecialties are well represented so trainees can expect to have excellent clinical and surgical training in all areas of ophthalmology which all subspecialties well represented. Sheffield is also the Vitreo-retinal referral centre for South Yorkshire. It is also home to one of three Ocular Oncology centres in the U.K.  There are usually 8-10 trainees based in Sheffield for each rotation. With a high consultant to trainee ratio, each trainee is provided with dedicated clinics and theatre sessions with consultants.
Resources and Facilities
Simulator training:  EyeSi simulator and dry lab facilities are located in Sheffield. The EyeSi Simulator has modes for  cataract and Vitreo-retinal simulation training.  There are faciilities for suturing practice and Kitaro dry lab cataract simulation.
Parking: Parking is difficult; the waiting list for staff permits is years. There is onsite pay and display. Nearest free on street parking is 10-15 minute walk away. However the hosital  has a well connected bus route network and getting to the hospitals is not difficult. There is also a free bus service between the Hallamshire Hospital and Northern General
Accommodation:  Hospital accommodation is available next to RHH.  Most trainees live in the Sheffield area as the majority of the rotation is based at RHH and then commute to the DGHs placements.
CONTACTS
Training Programme Director: Yashin Ramkissoon
Department Administrator: Tracy Brian
Hospitals in Doncaster
Doncaster and Bassetlaw Teaching Hospitals NHS Foundation Trust (DBTH) has 3 hospitals: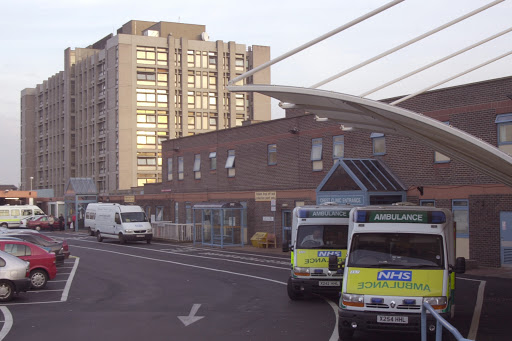 Doncaster Royal Infirmary. Thorne Rd, Doncaster DN2 5LT. 01302 366666
Bassetlaw Hospital. Kilton Hill, Worksop S81 0BD. 01909 500990
Montagu Hospital. Adwick Rd, Doncaster S64 OAZ. 01709 585171
The Ophthalmology Service is divided across 3 sites: Doncaster Royal Infirmary (DRI), Bassetlaw Hospital (BH), and Mexborough Montagu (MM). Each site has an outpatients department, imaging service, theatres, and minor ops/IVT injection facilities.
As an ophthalmology trainee at Doncaster you can have your time divided between the three hospitals, but your main base is DRI where you will help provide the 1st tier on call service.
Consultants:  There are seven ophthalmology consultants in DBTH - covering a wide spread of ophthalmic sub specialties, medical retina, glaucoma, cornea, neuro-ophthalmology, paediatric and strabismus.  All are very approachable, friendly and keen to make you feel part of the team.
Your Educational supervisor is Mr Nick Mawer, who also trained in South Yorkshire.
Life as a trainee: 
Rota: Mr Mawer allows some flexibility in the trainee's rota and this can be tailored to the trainees needs and wants, allowing them to get the most they can from the post.  It i recommended you organise to meet with Mr Mawer a couple of months before you start your rotation at DBTH to have this conversation, get an induction pack and tour of the department.  Generally Monday will be spent in BH and the rest of your time in DRI (you may have one session or ad hoc sessions in MM).  You have 2 theatre sessions, one of which is a dedicated cataract list and the other will involve sub-speciality work - Glaucoma, strabismus, cornea lists etc.  The rest of your time is made up of clinics - Emergency, General and subspecialty clinics.
On call: 1 in 7/8.  You will help provide the 1st tier of a 2 tier on call service
Parking:  DRI – park at Doncaster Racecourse park and ride, the shuttle bus runs every 20-30 mins, or a flat 15 min walk.  BH and MM – either paid on site, or plenty of nearby on street parking.
A shuttle bus operates between DRI and the other 2 sites. There is no direct transport provided between BH and MM.
When on call at DRI there is an on call permit which allows you to park on site in the on call doctor spaces outside the A&E entrance. 
Accommodation:  Free dedicated ophthalmology on call room in accommodation block, section D.  Keys need to be picked up and returned to switchboard (near Costa coffee)
Contacts
ES - Mr Nick Mawer 
Discuss with Mr Mawer regarding the rota
Grimsby
Diana Princess of Wales Hospital, Scartho Rd, Grimsby DN33 2BA
Makes up part of Northern Lincolnshire and Goole NHS Foundation Trust.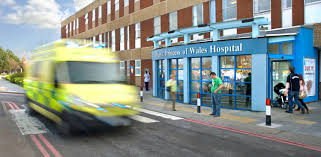 Grimsby hospital is located a 75 - 90 minutes journey from Sheffield. Trains run from Sheffield train station to Grimsby town and it is an hour and a half journey.
Educational supervisor: Sattish Kotta
Other consultants (to date May 2020) Pammal Ashwin and Naeem Zaman.  There are 4-5 other staff grades who work there.  
Day to day: Trainees can expect to work independently as clinics are booked seperate from the consultant and clinic lists are not shared. You have two theatre sessions a week, and the rest of the time is clinic. One session per week is A&E clinic.  Theatres are a general mix - usually cataracts and intravitreal injections.
On call: On call is once a week (Wednesdays).  You help make up the 1st tier of a 2 tier on-call rota.  Fridays are shared amongst all on the on call rota and with Scunthorpe.  Fridays will either be a 9-12 covering only DPOW, or all day (24 h) covering only DPOW from 9-12 and then the whole of NLaG after 12 pm.  Weekend on call is Sat-Sun with rest days Friday and Monday prior to and after the weekend.  You do 2-3 weekends per 6 month rotation. Clinic is reduced to accommodate for the on call work.
Parking: Non-barrier on site or Barrier on site.  You need to go to Security to obtain a parking pass application form for temporary staff, which you need to fill in and ask your ES to sign.  At induction you are given a temporary parking pass to give you time to find your ES to fill the form in.  I would recommend purchasing Barrier on site parking so that you can access the parking lot for the Roost accommodation.  If you have Barrier on site car parking, you can park anywhere, but if you have only Non-barrier on site parking, you cannot parking in the Barrier on site car parks.  This parking pass will also apply for Scunthorpe and Goole as it is a trust-wide parking pass.
Accommodation: The Roost accommodation provides single en-suite rooms for short term stays, and self-contained flats for long-term stays.  This was recently updated and of good quality - safe and clean.  There is a communal kitchen equipped with fridge/freezers, microwave, hob, oven, kettles, and utensils if you stay in the single en-suite rooms.  The self-contained flats have kitchen facilities contained within each flat.  The information is found here.  Contact information is on this website for how to book.  You will not be required to pay for accomodation for nights you are on call. But you will need to pay for the nights you stay when you are not on call.  Accommodation and travel expenses can be claimed for.
Rota coordinator: Kea Williams - email available on the NHS Mail address book.
Rotherham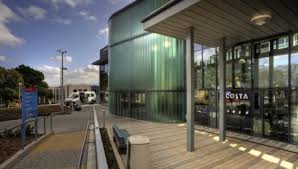 Rotherham general hospital (RGH), Moorgate Rd, Rotherham S60 2UD.
RGH is the base hospital for your time in Rotherham and where you undertake all your clinic and theatre sessions. 
Staff are extremely friendly and as Rotherham is the closest peripheral hospital to Sheffield it is often the shortest commute of the peripheral hospitals for trainees based in Sheffield.
Your ES is Mr Mohamed Shahin Shahin, who did his medical school training in Spain, and fellowship in Barraquer institute.  He was appointed his first consultant post in November 2004 and moved to the UK in May 2013.
The department has 5 other consultants which you will work with and you help make up the 1st tier of a 2 tier on-call rota. 
Life as a Trainee 
The rota consists of  General and emergency clinics with  2 theatre sessions a week. The on-call rota is 1 in 5.  After 9 pm, on-call referrals are taken by the on-call in Sheffield.
Rotherham also hosts it's own PGT sessions on a Friday afternoon.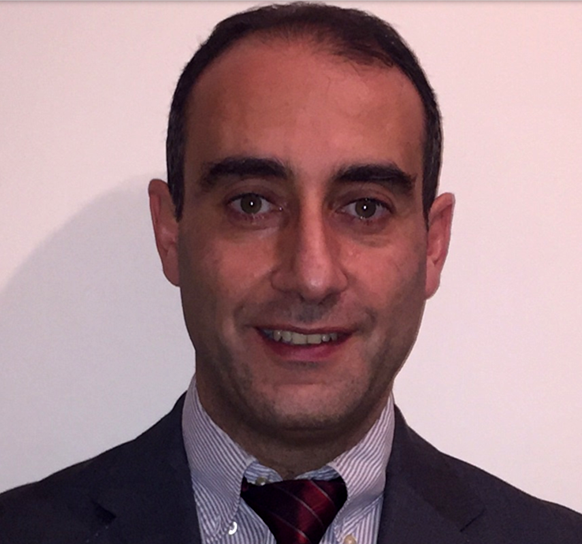 Resources & Facilities
Parking: Barrier parking is available on-site, a pass will be issued to you at induction
Accommodation: Usually not required as within 30 minutes drive from Sheffield where most trainees are based and on calls stop at 9pm weekdays and weekends.
CONTACTS
Educational supervisor: Mr Mohamed Shahin Shahin 
Rota Coordinator: Rosie Crofts (AL and SL requests also go through Rosie) 
Scunthorpe
Scunthorpe General Hospital. Cliff Gardens, Scunthorpe DN15 7BH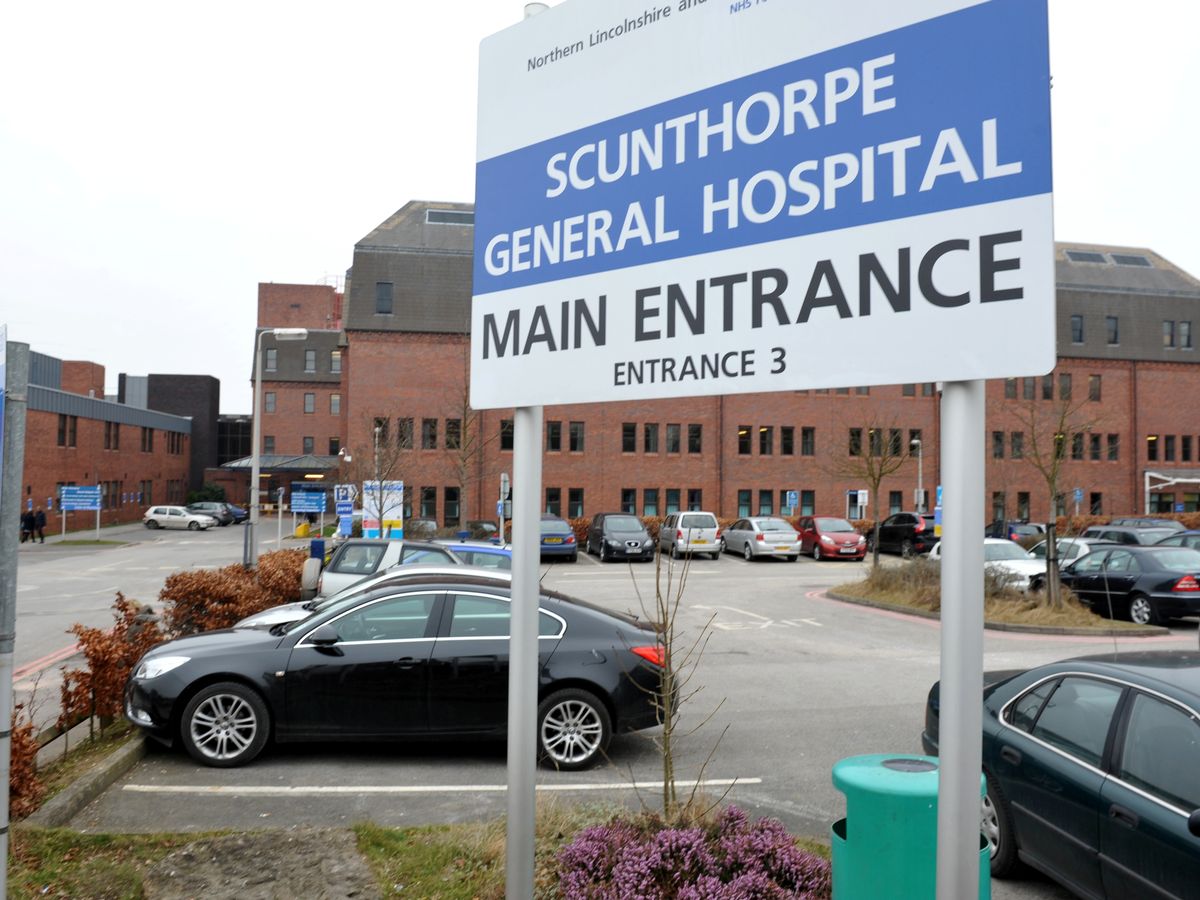 Scunthorpe General Hospital is part of Northern Lincolnshire and Goole NHS Foundation Trust. You will spend most of your time here for clinics, theatres and on-calls. You will also spend one day every two weeks in Goole District Hospital for clinic and theatre.  Goole District Hospital, Woodland Ave, Goole DN14 6RX.
Commuting from Sheffield to Scunthorpe takes at least 55 minutes. Most trainees commute daily for their Scunthorpe placement. 
Your ES is Mr Sakkaf Aftab, a consultant with special interest in medical retina and vitreoretinal surgery. This department has 4-6 consultants.
Life as a trainee
Timetable: 2-4 theatre sessions on alternating week.  General, emergency and laser clinics.
On-call: 1 in 5, every Monday.  You help make up the 1st tier of a 2 tier on-call rota.  
Resources and Facility
Parking: Barrier parking is located across the road from the main entrance and permits can be obtained from security for a small fee.
Accommodation: Doctor accommodation is available on site, this can be booked few weeks in advance.  Alternatively, there are few hotels and inns within walking distance from hospital. 
Contacts:
Educational supervisor: Mr Sakkaf Aftab  
Accommodation: Hayley Fiteni  
Rota/leave coordinator: Jane Pope