Training.
A rotational training programme is in operation for specialty registrars in line with recommendations contained in the document "Structured Training in Radiology" published by the Royal College of Radiologists.  The curriculum includes basic training delivered through ST1 – 3 and sub-specialty training in ST4-5.  First year registrars gain experience with basic radiology methods and more complex procedures are introduced progressively in years 2 and 3 in line with the Royal College of Radiologists modular curriculum and in years 4 and 5 Specialty Registrars will be given opportunities to develop expertise in specialized radiology fields.
Attachment
During attachments each trainee will be under the supervision of one or more named consultants and trainees will be taught on a one-to-one basis at all times.  Training departments will have a Royal College speciality tutor to whom the trainee may refer if necessary.  Supervised experience in general film reporting will be provided in addition to the specialist sessions.  One session per week allocated for study will be devoted to a programme of tutorials and lectures, and trainees will participate in the lecture programme.
First Year
Induction for newly appointed Specialty Registrars takes place at their commencement in September following which they rotate every three months to attachments at the central Sheffield hospitals. The weekly timetable will consist of three sessions for lectures, tutorials and study, and the remainder of the sessions will commence with the acquisition of practical skills in all the different areas of procedural radiology and plain film reporting. Each of the attachments will concentrate on a different aspect of radiology practice, and all procedural radiology will be conducted under the direct supervision of a Consultant Radiologist.
Under the current curriculum, trainees are expected to sit the First part of the FRCR examination (Physics and Anatomy) in March.
Medical Physics and related subjects are taught by the staff of the Department of Medical Physics and Bio-Engineering at the Royal Hallamshire Hospital, radiography by senior radiographers at the Royal Hallamshire Hospital and Northern General Hospital and radiology anatomy and techniques are taught by the consultant and academic radiology staff. The technical and physical aspect of MR imaging will be taught by a members of the Academic Department of Radiology.
Second and Third Years
For the whole of their second and third years of training, trainees will rotate through the central Sheffield hospitals and will be provided with experience in each of the following sub-specialities:- vascular, cardiac, chest, ENT/dental, breast, musculo-skeletal, gastro-intestinal, uroradiology, obstetrics and gynaecology, paediatrics, and neuroradiology. In addition there will be technique based experience covering ultrasound, nuclear medicine, computed tomography, magnetic resonance imaging, and interventional radiology. During the third year trainees will be required to decide whether they wish to obtain specialised experience in a particular field of radiology i.e. to receive training in order to enable them to become specialist radiologists or, alternatively, to aim to become general radiologists.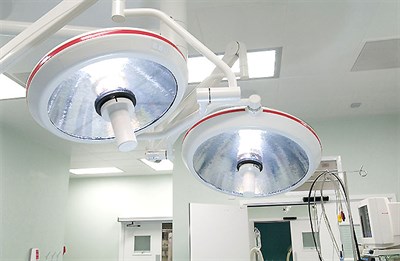 During the 4th and 5th years, the trainees are placed in attachments such that they spend most of the time in the area of their special interest, in addition to gaining further general radiology experience. Specialised training is delivered in the Sheffield Hospitals and District General Hospitals and tailored to particular requirements.
The Sheffield Programme is accredited for Year 5/6 Fellowships in both neuroradiology and vascular radiology and these can be applied for competitively when a vacancy occurs. 
Year 1 trainees do not have any on call commitment, but are encouraged to carry the duty bleep which involves taking calls for any urgent radiological investigations, during the normal working hours under the supervision of a senior colleague.
Year 2 onwards, trainees commence on-call duties during which there is a banding uplift and take part in a 48-hour EWTD compliant rota. They participate in a 2-tier on call rota along with a more senior registrar. 
Year 3 onwards trainees start independent on calls. They are well supported by the consultants who are usually offsite. Trainees also have opportunity to opt out of the 48-hour rota to join an internal locum bank.