Yorkshire and Humber Trainee Forum
The influential voice for trainees:  Ensuring postgraduate doctors & dentists in training in the YH region are fairly, equitably and transparently represented.
We aim to drive improvements in quality of education and training, well-being and support.
APPLICATION PROCESSES
&
VACANCIES
Applications to the Trainee Executive Forum closed Friday 16th September. 
Applications to the Trainee Wider Forum are always open and all applications are on a non-competitive basis
See below for more details 
Trainee Executive Forum 
There are no current vacancies open for applications. Keep an eye out for any future advertisements of roles open for applications.
You can check out the documents section below for role job descriptions if interested.
The representative roles of the Executive Forum include:
Chair

Vice Chair

Secretary 

Quality Lead

Locality Leads (East, South, West)

Wellbeing & Support Lead

Equality, Diversity & Inclusion Lead (2 roles )

Employers Lead

Wider Forum Lead

Communication & Engagement Lead

Less than full time (LTFT) Lead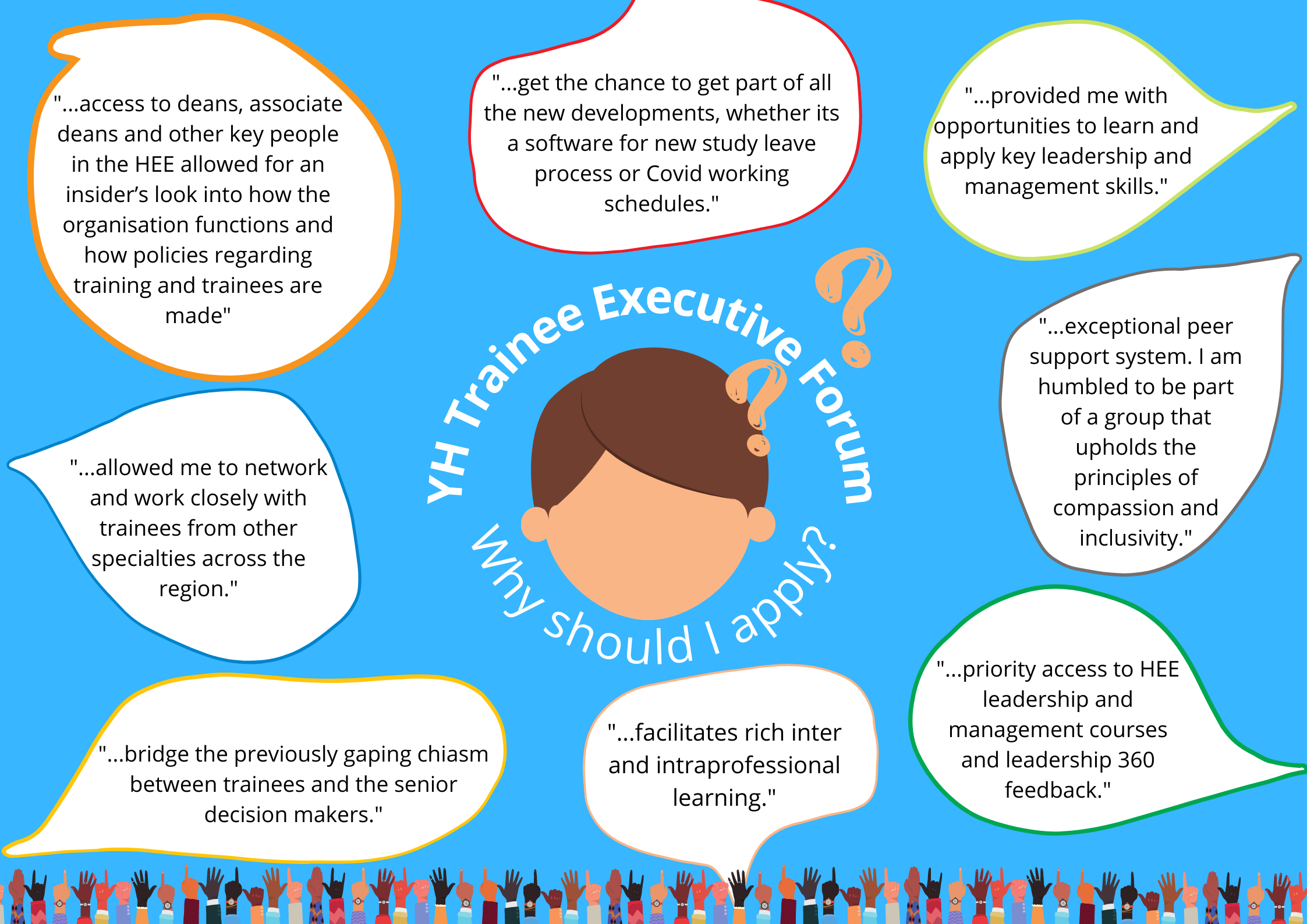 Trainee Wider Forum
We are continuing to accept application of interest to the Wider Forum. All applications are on a non-competitive basis: everyone is welcome!  
Should there be multiple applicants from the same hospital/specialty and rota, there may have to be a selective application process via reviewing CV's.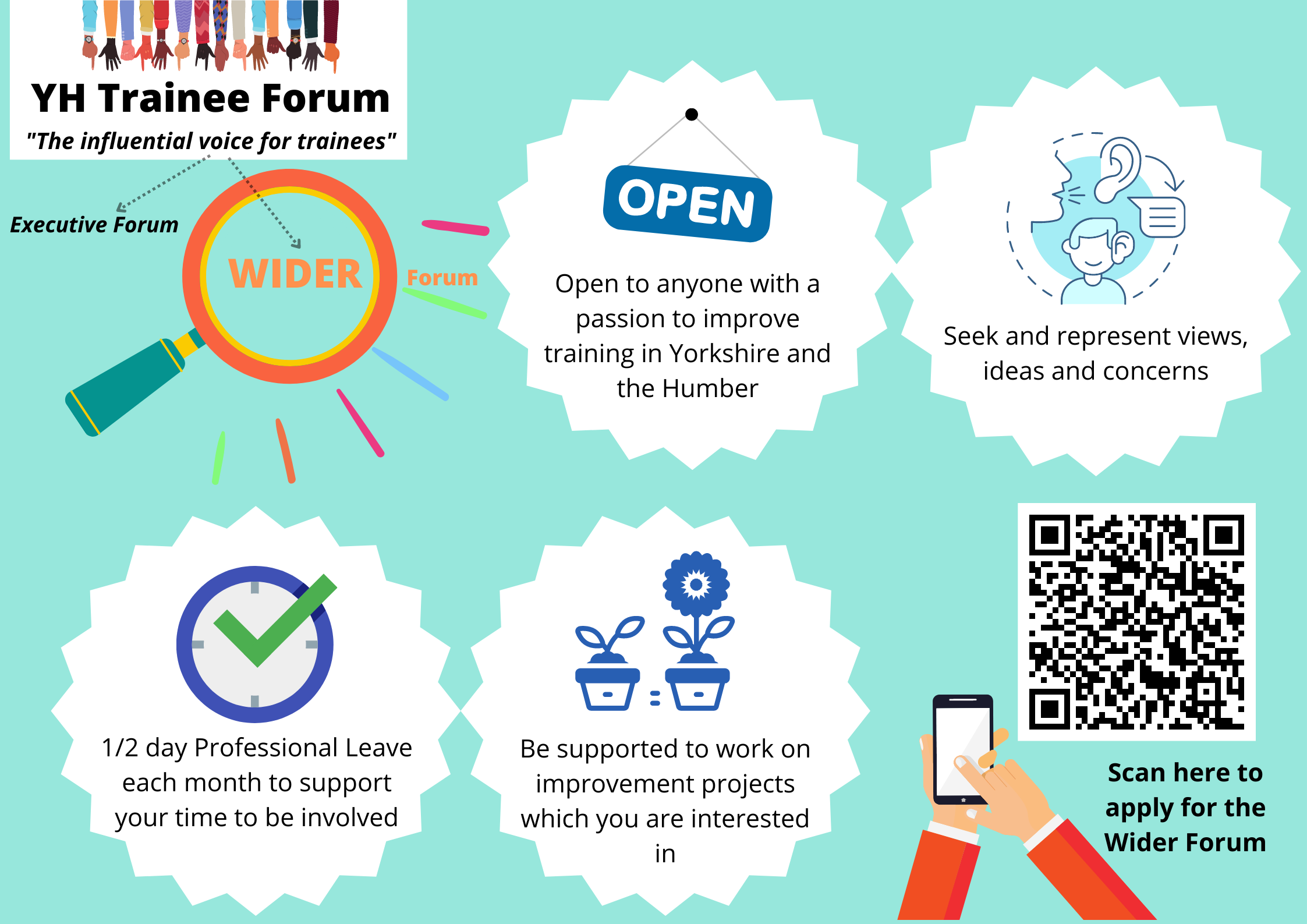 See the documents section below for the wider forum description and the application process.