FUSIC
Focussed Ultrasound in Intensive Care
Focused ultrasound is now becoming an essential part of ICU training. Yorkshire hosts local FUSIC courses and most hospitals now have mentors. The Yorkshire FUSIC (formally FICE) course has been running since 2016 and uses faculty from across the Yorkshire Deanery, including intensivists, cardiac physiologists and medical consultants.
The courses have received excellent feedback and covers the principles of ultrasound, cardiac physiology, image acquisition and interpretation. Each candidate scans at least 4 volunteers and will have 2 to 3 signed off logbook scans at the end of the course. There is also a comprehensive handbook and link to online resources.
The course is supported by mentors around the region and the intention is that this number will grow as more people gain accreditation. Please see below for a list of mentors.
******
LEEDS FUSIC
Bridge Community Church, Leeds
17-18 January 2024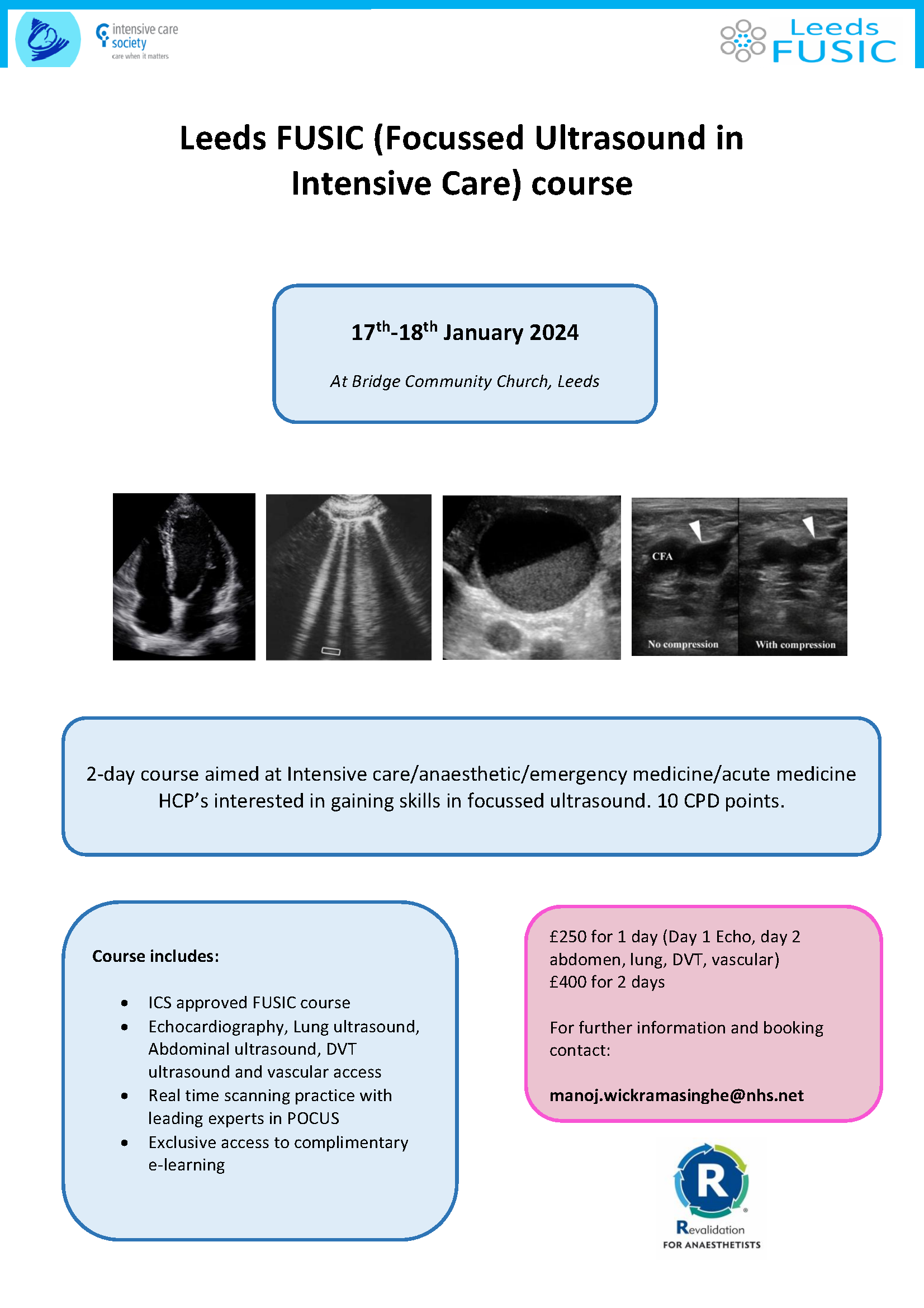 for further information and booking click on poster
********
FUSIC Mentors across Yorkshire