Key Contacts
Hull Clinical Skills Simulation Centre
York Simulation Facility
Bradford Simulation centre
facilities.administration@bthft.nhs.uk
Montagu Simulation centre, Mexborough
Dr Paul Bedford
clinical.simulation@dbh.nhs.uk
Leeds
Dr Monalisa Marbaniang
Pinderfields, Mid-Yorks
Adam Smith 
Dewsbury, Mid Yorks
Dr Jacqui Brook
Calderdale
Dr Claire Emerson
Harrogate
Dr Simon Holbrook
Practical Skills and Simulation Training
There has been a significant investment into simulation facilities across Yorkshire. Many education centres run anaesthesia courses covering anaesthetic emergencies, airway management, critical care transfer, paediatric emergencies, obstetric anaesthetic emergencies and human factors. You can access simulation courses in any of the three hubs. Suitable courses at convenient venues and dates can be booked online via the individual simulation centre website.   
Please see the Recommended Courses section to see which courses are suitable at each stage of training. There are contact details on this page and in that section too - contact them directly for more information.
••••••••
Critical Care Transfer Courses 22-23
Bradford Royal Infirmary
Friday, 10 June 2022
Friday, 26 August 2022
Friday, 2 December 2022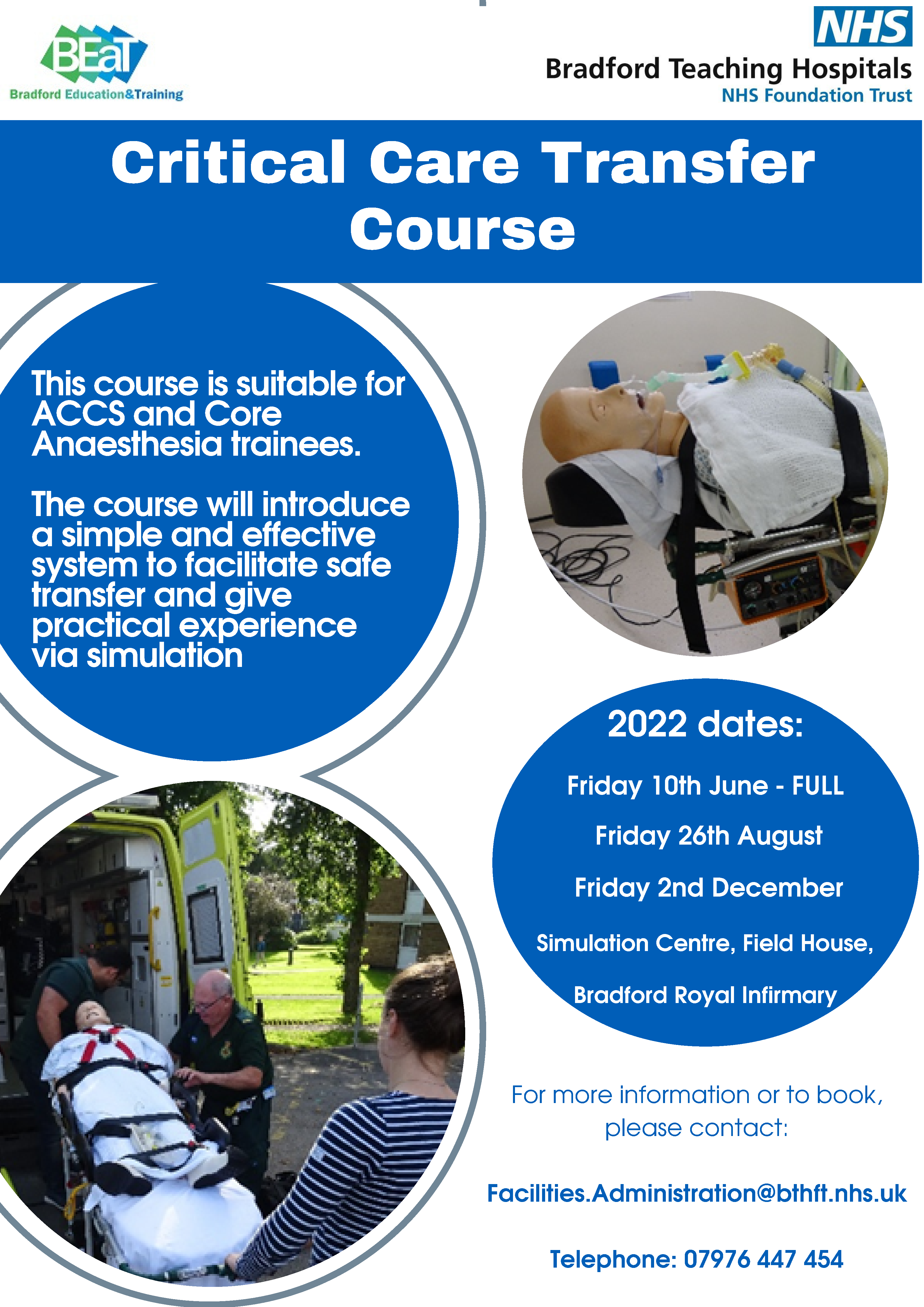 suitable for Stage 1 trainees
to booK: facilities.administration@bthft.nhs.uk
also: Friday, 9 June 2023, Friday, 11 August 2023, Friday, 20 October 2023
••••••••
Human Factors in Airway Management
Leeds General Infirmary
Friday, 17 June 2022 (2pm -5pm)
Due limited numbers allowed, please register asap by emailing mmarbaniang@nhs.net.
••••••••
Critical Incident Course
HILS Clinical Skills Facility, Hull Royal Infirmary
Thursday, 7 July 2022

••••••••
Core Trainee Airway Simulation course
HILS Clinical Skills Facility, Hull
19 July 2022
 
for further information: claire.pick@nhs.net
bookings
••••••••
FUSIC South Yorkshire
Holiday Inn, Barnsley
3-4 October 2022
 

click on poster for further admin information
••••••••
Novice Anaesthesia Course
Bradford Royal Infirmary
Monday, 17 & Friday, 21 October 2022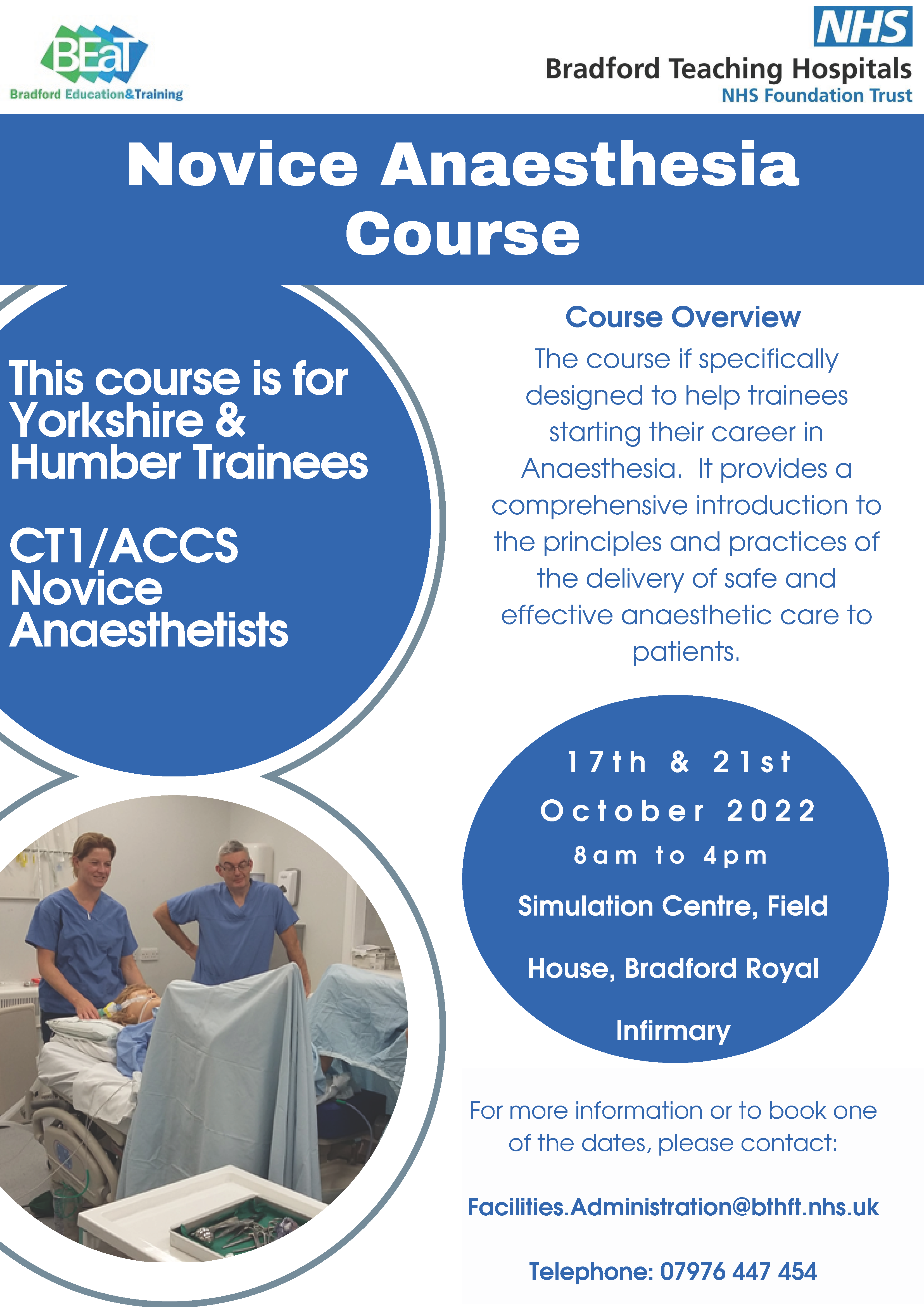 diane.field@nhs.net
click on image above to book